Step Out Youth Group is based in South Wigston in the borough of Oadby and Wigston near Leicester.The group is operated by fully trained volunteers, that offer a wide range of activities for all ages. The group is affiliated to Young Leicestershire, Putting Young People First in Leicestershire and UK Youth.
Step Out Youth Group was opened in South Wigston in 2015 at St Thomas Church Hall, after research found that there was know where for the young people in our community to meet, have fun, learn and build new skills and grow in our community.
Step Out Youth Group was created by Aimee Hill & Carl Walter with a great bunch of loyal volunteers which where made up of parents of children in South Wigston. The youth group has an active committee that meets regularly to discuss and plan activities. The group was kindly supported & funded by The Conservation Volunteers Projects & The Health Lottery for the first six months. Since then we have grown in numbers, moved premises and been supported by a number of charities and organisations to be able to carry on supplying a service to the youth of South Wigston and further afield. We wish to thank the following for their support, Elliott Hall for Youth and Community, Outspoken Community Group, Leicestershire Carers, Shires Community Grant, Arnold Clark Community Fund and Shoe Zone to name a few who have helped. Step Out is run by volunteers, all money the group raise or make goes straight to supporting the group.
Groups Working Together
Step Out Youth Group has teamed up with the Shed Project based at Elliott Hall to work with the children to build nest boxes over the coming months. The children are able to build the packs made by the shed project, working in pairs to complete each box, learning how to work together to complete. Each session runs with 6 children working in pairs to create a box each to take home. Everyone will have chance to take part over the coming month. Thank you to Rob and all other volunteers who supported each pair when needed to complete the boxes.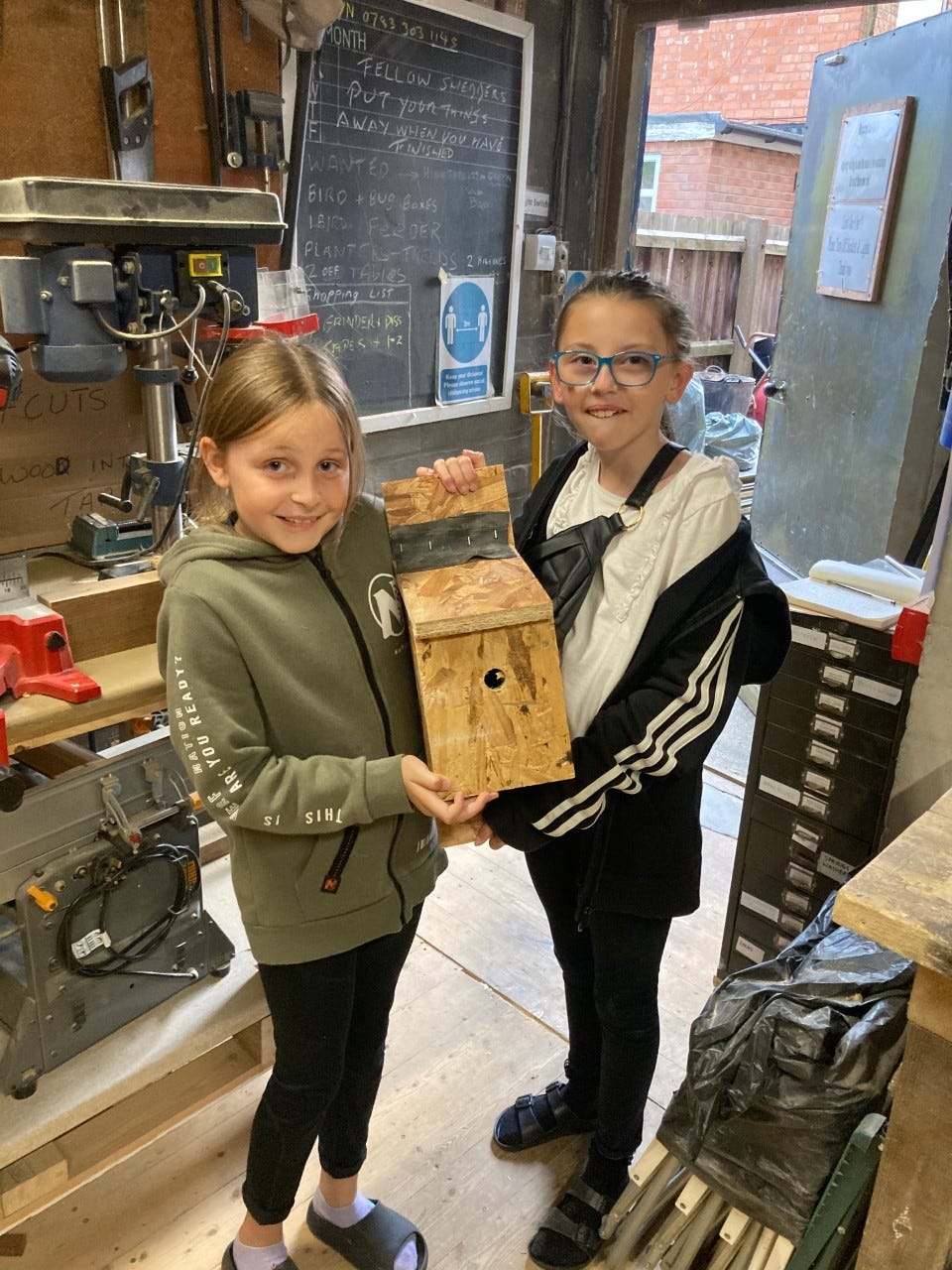 Welcome
We have some exciting activities coming up this year, with Mad Science week in March, Lego work shop in April, Archery & swimming visits later in the year. We hope your enjoying some of the new activities which have already started new in 2023 with out new chill zone.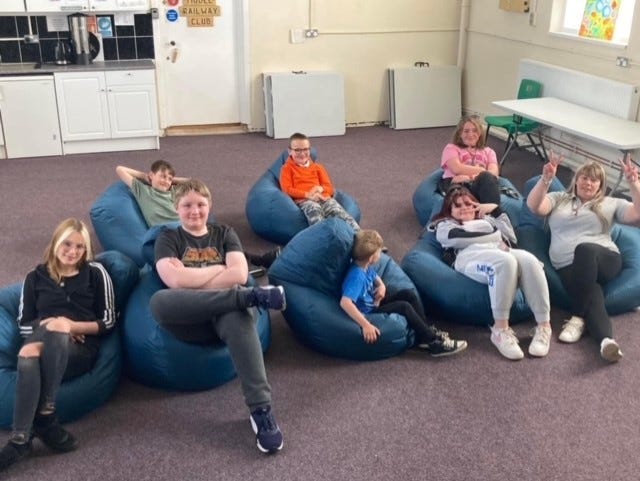 Open to any child aged 8 yrs - 16 yrs